Through many dangers, toils, and snares I have already come. This grace that brought me safe thus far and grace will lead me home.
Many dangers
My name is Wally. I'm a Subaru Forester Wilderness that Keith and Carole purchased in early December. Maybe you remember that a deer ran in front of me two days before Christmas. Though I protected everyone from danger, I suffered damage to one of my headlights, bumper, fender, and grill. I ended up being towed to the collision center. They put me back together, though it took time for all the parts to arrive. Now, except for the decorative half of my grill on backorder, I'm good as new and ready to come home this afternoon.
There are many dangers on the road—other drivers and my owners' mistakes, animals, rain, ice, snow, fog, falling trees and rocks—so protection is a blessing.
Many toils
My name is Mac. I'm a year-old black lab/bloodhound mix that Keith and Carole adopted this weekend. Cato was very lonely all by himself after Heathcliff and Freya died. On Saturday, Cato and I did a meet and greet at my foster home, the same place where he was fostered and goes to day camp. We got along well and have an understanding: he is the alpha dog, and I am chill. I'm a little shy but warm up fast, especially if you have treats.
Dogs like Cato and me have already come through many toils. Neglect, abusive punishments, starved for food and attention. Unwanted. So, it is with great joy I get to ride home with Keith and Carole in Wally later this afternoon, because they want me and Cato very much.
Many snares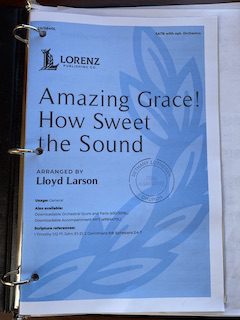 My name was John Newton. In the eighteenth century when I was alive, I experienced many snares: ensnared by the Royal Navy, by the lucrative business of the slave trade, by a violent ocean storm. During the latter, I cried out to God for mercy. Eventually, I became an abolitionist, an ordained member of the Church of England, and hymn-writer. Maybe you know my hymn "Amazing Grace."
The message? Forgiveness and redemption are possible regardless of sins committed. Even though we don't deserve His many blessings, God's extraordinary grace changes our hearts, brings us flawed humans to safety, and leads us home. 
Linkup with Five Minute Friday: https://fiveminutefriday.com/2023/02/16/fmf-writing-prompt-link-up-many/