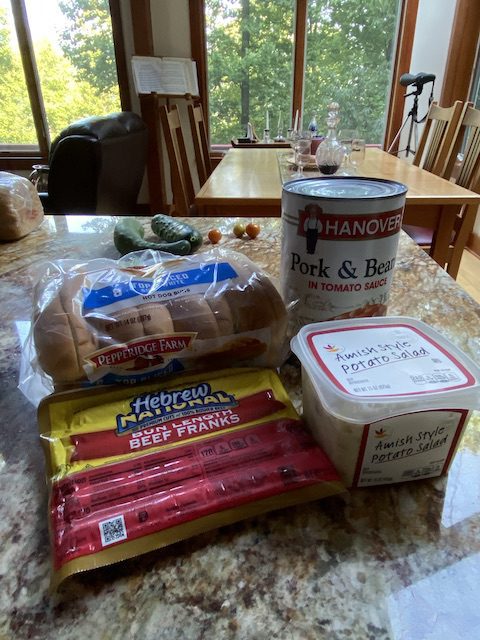 Happy Labor Day from Vanaprashta, the third stage of life!
People in the United States know that Labor Day is a federal holiday, celebrated on the first Monday in September. Today, we recognize the American labor movement and honor the contributions of laborers. As I post on Mondays, I've written about the day previously here and here. 
Labor Day History
Due to the efforts of labor activists, Labor Day celebrations began at the state level in the late 19th century. Some states passed laws recognizing the holiday in the 1880's. Then on June 28, 1894, Congress passed an act, which President Grover Cleveland signed into law, making the first Monday in September a legal holiday. 
Labor Day in the first and second stages of life
Traditionally, Labor Day weekend is celebrated with parties, street parades, speeches, and athletic events. In Connecticut where I grew up, summer officially opened with the 4th of July neighborhood picnic, organized by my mother, and ended with another picnic on the Labor Day. After Labor Day, a new school year began, and everyone went back to work.
How did we earn money in the first stage of life? Many of us babysat and did chores. My first real paying job was in retail, working at a department store in New Haven. But teaching became my profession. And even though I'm a writer now and in my third stage of life, in some ways my profession hasn't changed, though other things have.
Labor Day in the third stage of life
Unlike the previous stages, our third stage of life's daily schedule isn't all that different from any other day. Today, I'll Swiffer up dog hair, water and harvest the garden, pull some weeds, practice, write, read, and make supper with Keith. Hot dogs, baked beans, and potato salad to mark the holiday. Monday is also laundry day, and since it's the beginning of the month, we'll shower the dogs.
We remember the past but focus on living in the present, because the third stage of life is interesting the same ways that other stages are interesting—and engaging. And as in the past, after Labor Day, fall activities start up again: Bible and book studies, choir practice, and Sunday School.
All part of the blessed labor of life.