I propped the pillows on our bed, covered myself with a throw blanket, and donned my reading glasses. The nurse who'd administered our second Covid-19 vaccination had said many who have little reaction to the first shot reacted to the second. Despite the fact that I'd had a reaction to the shingles vaccine last fall, fatigue didn't hit me right away. So, I kept up my usual level of activity and pushed through the expected yet unexpected headache, chills, fever—not the real thing, I said, just a reaction. But by mid-day, I admitted defeat and crawled into bed.
Broken by a blessing.
***
Blessed Are the Nones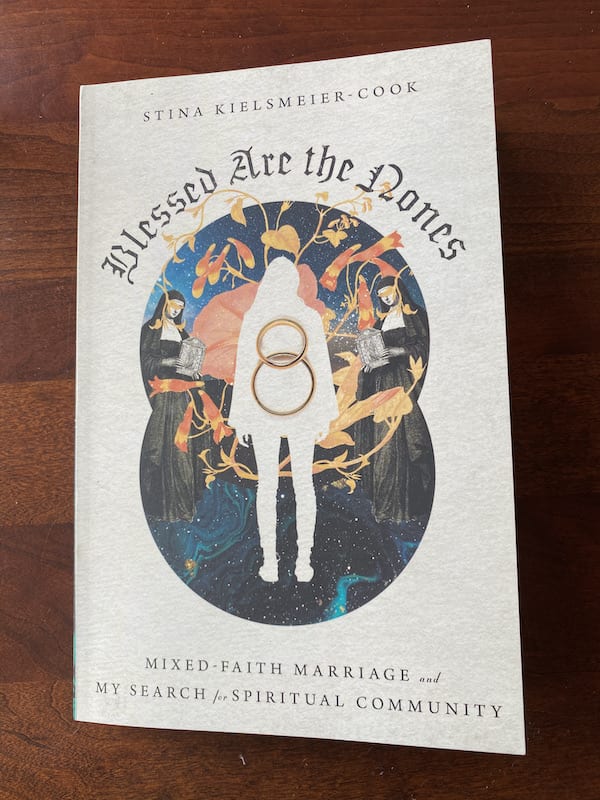 Stina Kielsmeier-Cook writes. "Some kind of disappointment will upend your life sooner or later, whether it be divorce or infertility or illness or adultery or unemployment or plain old selfishness. Franciscan Richard Rohr writes that the first half of life is when your childhood understanding of faith and default mode of operating work just fine. For many, it's in the second half of life that it all falls apart and something has to give. There needs to be a new way of operating, of being in the world, that embraces the messiness of a life no one expected to be living." (p 28)
Though the author and her husband—both raised as lifetime evangelists—talked at length about their plans together, neither expected to end up in a mixed-faith marriage. Or, more accurately, a Believer married to a None. The author, the believer, was filled with doubt when her husband de-converted and, without a model to follow, searched for support for herself and their two children, who she was raising in the faith by herself. She happened upon a community of nuns living in their neighborhood, learned about women–saints who had "gone it alone" before her, and discovered she was not alone—and no one is.
Many people end up in "mixed-faith" marriages, by choice or chance, and search for spiritual communities to meet their needs. That's why Kielsmeier-Cook wrote her faith memoir, and kudos to her providing a model. To learn more about her journey, here's the link to an excellent interview with the author, written by my writing friend Kristin Thomas Sancken and posted last month on Mockingbird: https://mbird.com/2021/03/blessed-are-the-nones-an-interview-with-stina-kielsmeier-cook/
***
While recovering over the next few days, I thought about my blessings: a faithful husband, loving family, friends, and neighbors, good health, an engaging mission, and supportive church and writing communities. I also remembered what had broken me in expected yet unexpected ways—a divorce nearly thirty years ago—and plain old selfishness until I humbled myself to God. Since then, I've been broken by my selfishness several times every day.
Broken by blessings. In that, I know I am not alone.
***
This week, I'm linking up with the Five Minute Friday Writing Community.