Last Friday, a guest post of mine—a review of Leslie Leyland Fields' Your Story Matters: Finding, Writing, and Living the Truth of Your Life—was posted on Brevity blog.
https://brevity.wordpress.com/2020/06/05/a-review-of-leslie-leyland-fields-your-story-matters/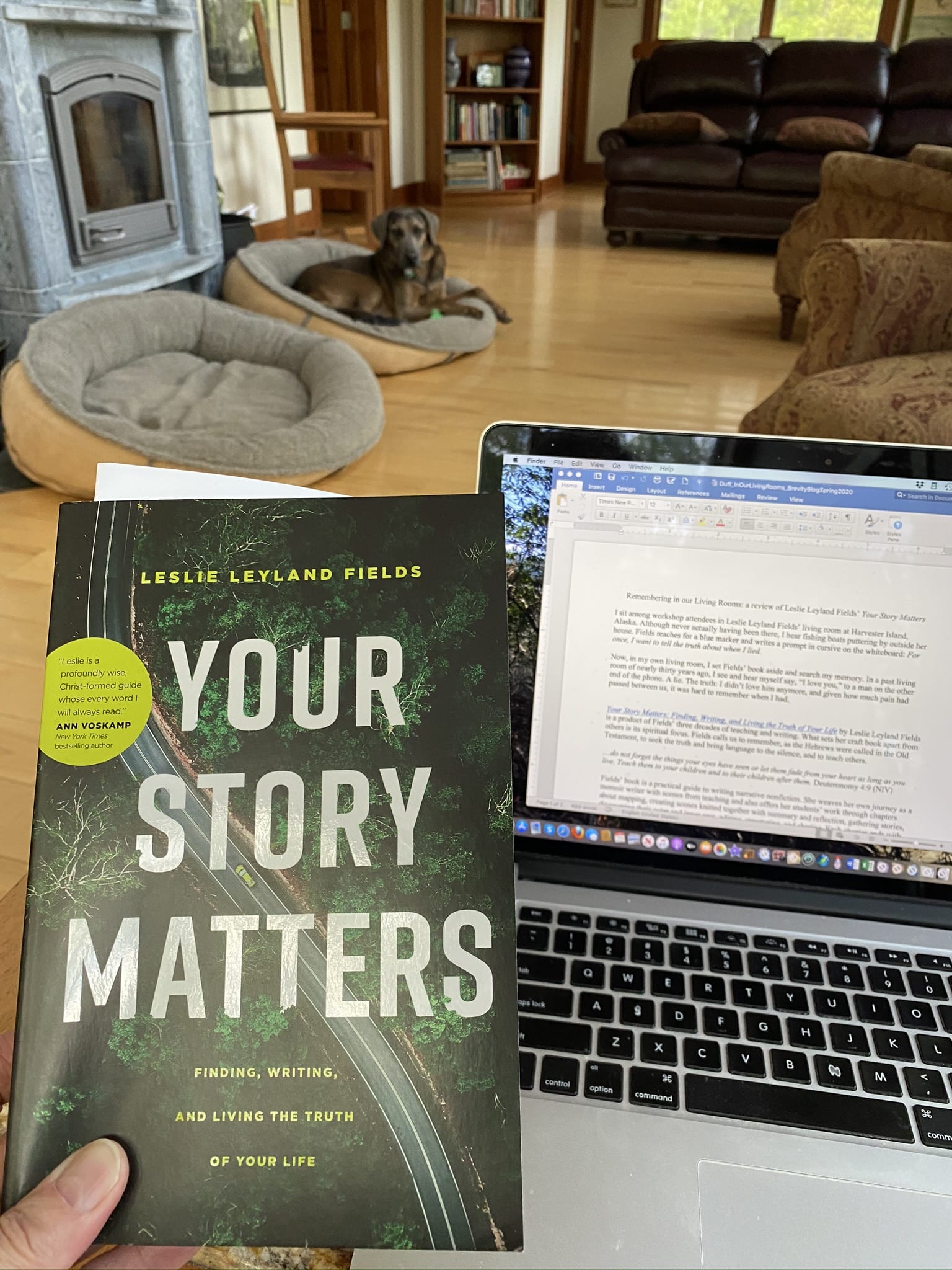 When submitting the piece in early May, I also attached this photograph. Brevity founder and editor-in-chief Dinty W. Moore replied: "Scheduled for June 5th. Thanks for the photo, but we go with simple book cover images for our reviews. Apologies to the puppy."
To which I replied: "Rest assured puppy Cato harbors no grudge."
We hope you enjoy the review post and today's visit to our living room.