It was late afternoon on Halloween, and I decided to give my young children baths before taking them trick-or-treating. That way, we'd get home, settle into story time, and go to bed reasonably close to our usual for a school night. Four-year-old Jessica offered to bathe first, perhaps to show up her 18-month-old brother who hated baths. "Not" was one of David's first spoken words, as in, "Not bath," or "Not Jessica." They get along much better now.
Jessica reached her arms up so I could slip off her shirt, and that's when I noticed.
"Oooh Jessica," I said, "you have chickenpox."
She looked up at me with her clear blue eyes and said, "But I don't want that."
I wasn't surprised she'd contracted chickenpox. Her school had posted a sign on the outside door, warning parents of a reported case. It was the 80s, a decade before chickenpox vaccine became available in the US.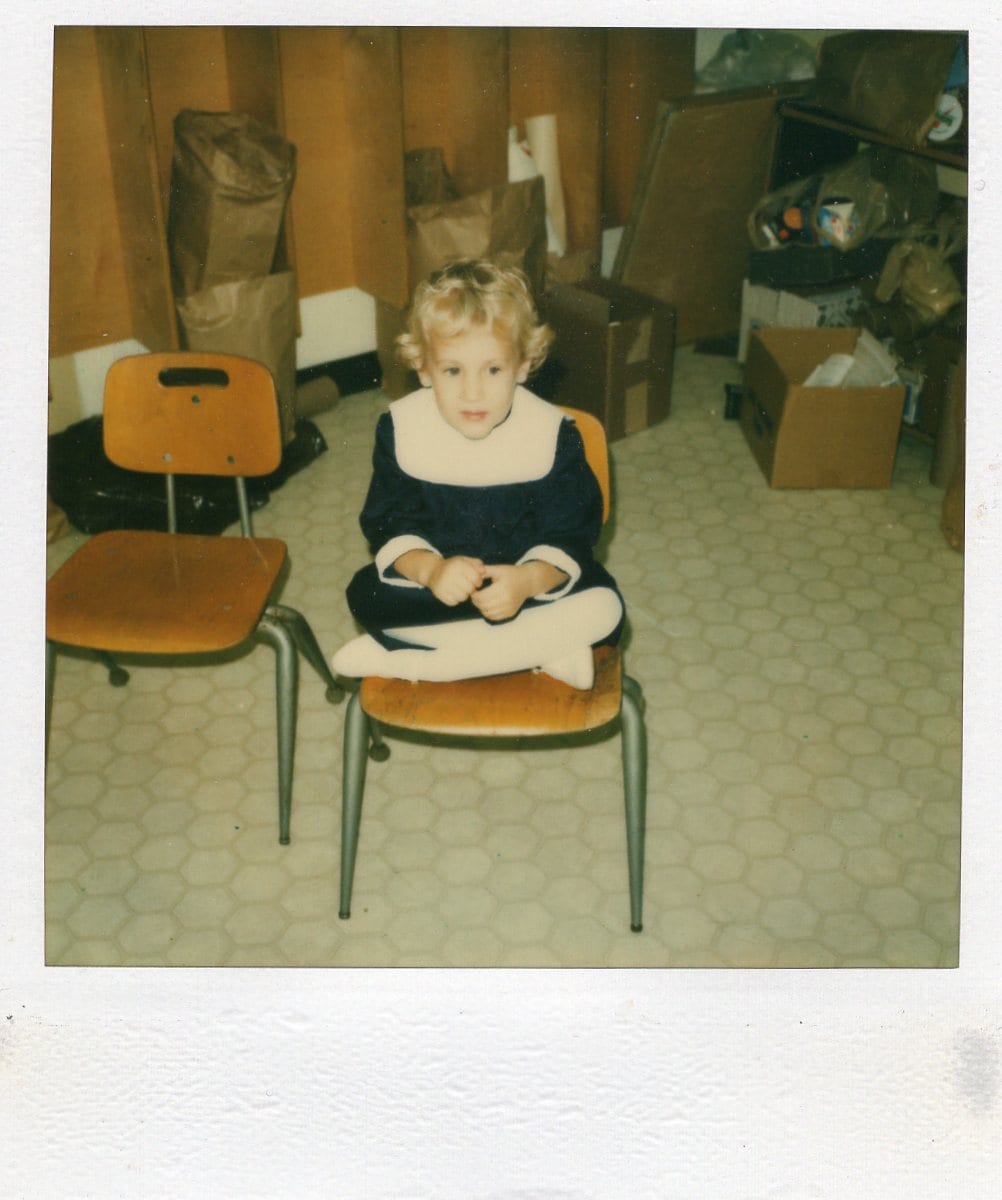 As you can see from this picture, taken at Jessica's pre-school open house a few days before Halloween, she was already looking a little peaked. Now there was no doubt why.
"No, no, no," she wailed, "I don't want them. I want to go trick-or-treating."
In the Bible, we often read of people taking matters into their own hands because they want "this" and not "that." Abraham and Sarah come to mind, Moses, Saul, David, Solomon, and the prophet Jonah. God forgave but did not release them from consequences. Loss of beloved son Ishmael, loss of opportunity to enter the Promised Land, loss of a kingdom, death of a son, loss of faith, loss of shipmates' confidence and almost loss of life.
In the New Testament, we also see consequences for wanting "our this" and not "God's that." Think of the story of Ananias and his wife Sapphira in Acts chapter 5. They had pledged funds to the church from the sale of property but secretly held back some of the money. It was not their selfishness that got them into deep trouble but lying.
"You have not lied just to human beings but to God," the apostle Peter said to Ananias. Upon hearing the truth, Ananias and Sapphira fell down, one after the other, and died. Although all of us will face judgment, sometimes justice is immediate.
Side note: This week's post on my YouTube channel begins and ends with the Funeral March of a Marionette by Charles Gounod as performed by yours truly. Gounod's music was the ironic theme for the TV series The Alfred Hitchcock Hour. Hitchcock's leading characters were always brought to justice, even those who might have seemed to have gotten away with their "I want this not that" crimes.
On Halloween night, I wanted to take Jessica trick-or-treating but knew we couldn't hide her illness from others. Doing so would have been the same as lying, and exposing others, especially adults, could cause serious harm. So, I painted Jessica with calamine lotion to ease the itching and made up her face like a clown's. Not as good as the princess costume she couldn't wear because the scratchy fabric irritated the pox, but even princesses make do when they get sick. I called our neighbors, explained the situation, and asked permission to trick-or-treat. With "yes" list in hand, I drove Jessica and David to each house. We waited until no trick-or-treaters were in sight and ran to the door. Jessica wasn't happy, but we made do.
There are two postscripts to this story. Two and a half weeks after Halloween, David came down with the chickenpox. We made do again, spending Thanksgiving with only those family members who had had chickenpox.
The following Halloween, Jessica was all smiles, but not David. During the day, the weather had turned chilly, so I slipped a sweatshirt on under his costume.
"Not that," David said, yanking on the sweatshirt and scowling. "I don't want that."
Raising children takes the patience of Job, my mother used to say, and I was no exception.
Imagine how patient God must be.