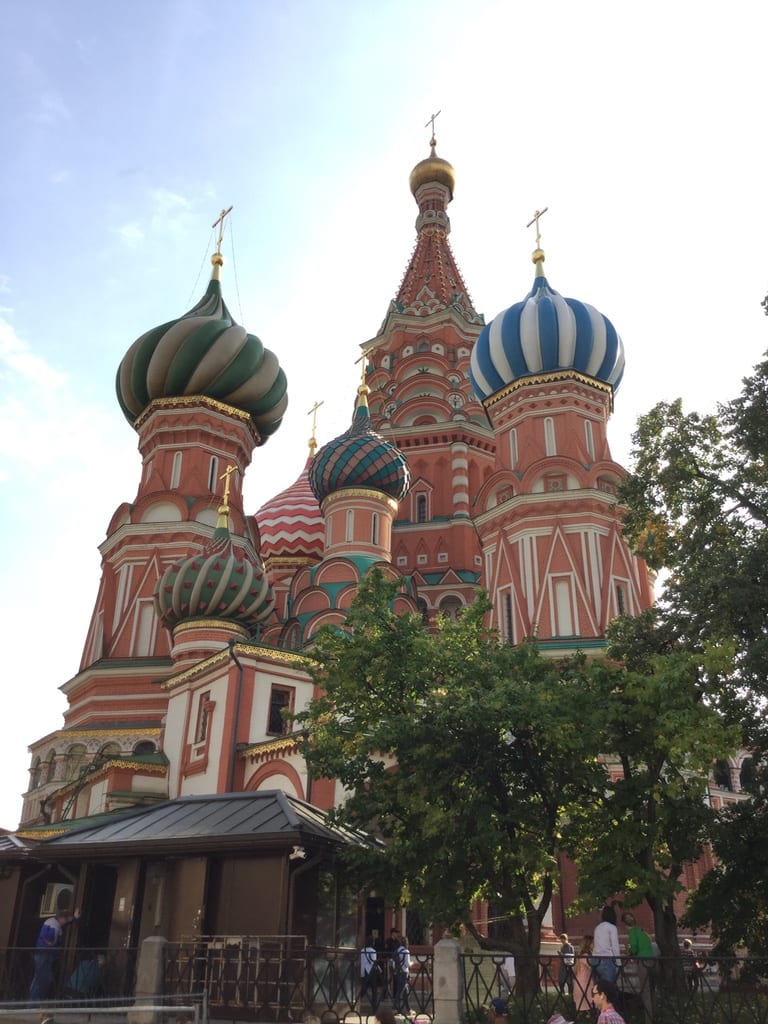 With the exception of the Kremlin and cathedrals such as Saint Basil's in Red Square, old Moscow by day is plain, even drab, a throwback to the grim Soviet days. Traffic snarls the city streets, despite heavy metro use. But at night, Moscow becomes a magical place because strategic lighting creates the illusion of beauty.
One Soviet-era building epitomizes this contrast, though historically it was the other way around: The House on the Embankment was a delightful place by day and frightening at night. Initially called The House of Government, the building offered residents a cafeteria, theaters, library, several activity rooms, tennis and basketball courts, gyms, a bank, laundry, post office, daycare center, clinic, hair salon, grocery and department stores, and more.
In his October 16, 2017 The New Yorker article "House of Shadows," magazine contributor Joshua Yaffa described the building: "a mishmash of the blocky geometry of Constructivism and the soaring pomposity of neoclassicism, and [it] had five hundred and five apartments that housed the Soviet Union's governing elite—commissars and Red Army generals and vaunted Marxist scholars."
Children who grew up living in The House on the Embankment in the 30s and still alive today remember their daytimes fondly. But as the revolution began to eat its own during the Stalin years, the building became a House of Shadows at night. According to one estimate, "eight hundred residents of the House of Government were arrested or evicted during the purges, thirty per cent of the building's population." Over three hundred "enemies of the people" were shot and killed. Those arrested included tenants and staff members.
Today, the House on the Embankment is a tourist attraction located near fashionable bars and nightclubs. Some descendants of the original elite still own their families' apartments; some reside there while others rent to expats. These days, the elite, who our guides called "oligarchs," live in walled mansions on the outskirts of the city. According to the information provided by our tour company, more billionaires live in Moscow—the biggest city in Europe—more than any other city in the world.
Through all the turmoil past and present, Russia endures, as do the iconic domes of Saint Basil, beautiful both by day and at night.