I'm Heathcliff. Remember me from three Christmases ago? I'm a good dog.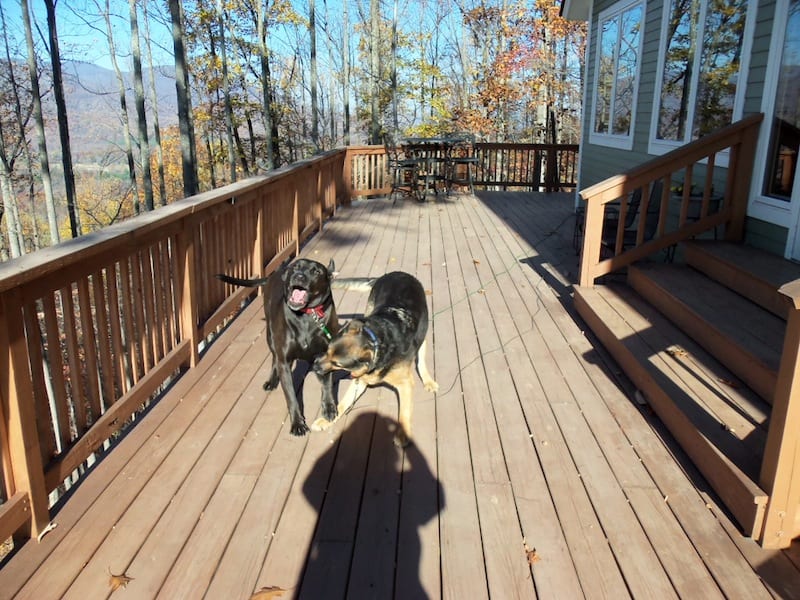 My buddy Freya and I walk the mountain road to fetch the mail. That's her biting my leg. She gets excited.
Anticipation.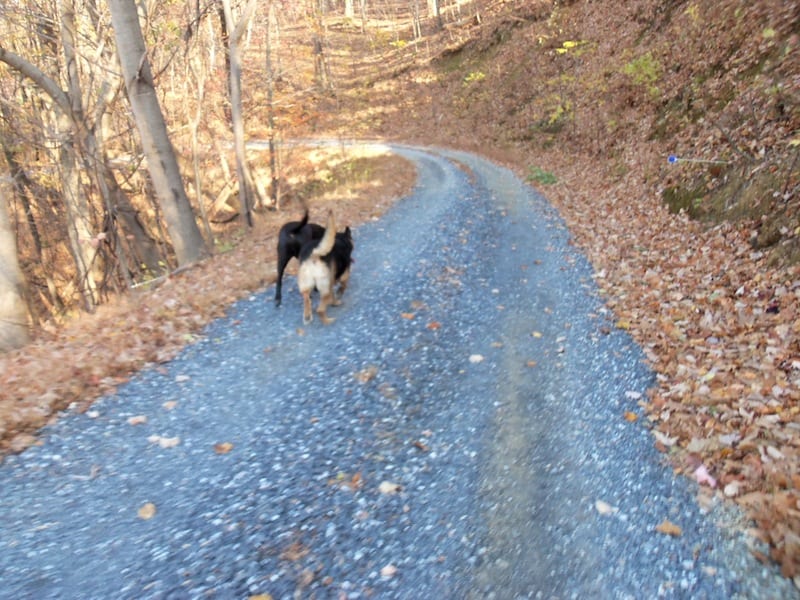 We trot together for a while. Then Freya decides to run down the ravine to the stream. She looks like a deer when she runs, only fatter. I'm sure she doesn't mind me saying so because she runs pretty fast, and jumps really high.
I hear her crunching through the leaves. Nothing exciting, so I walk down the road by myself. It's pretty easy once you know the smell spots.
Sometimes there are surprises, and I snort and slobber something fierce. Ya gotta pee on them, too. Or do your business, if you know what I mean. "Heathcliff here, just sayin." Also, gotta keep your ears up.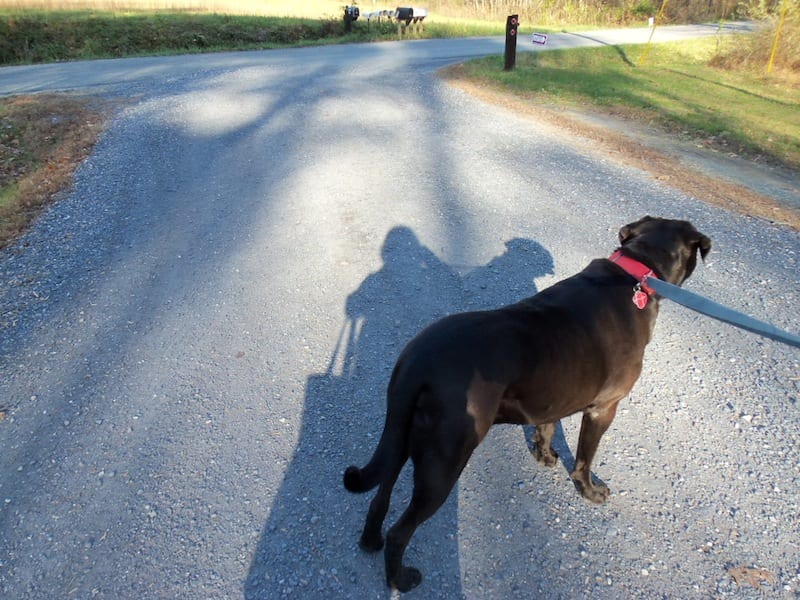 Close to the road, I wear a leash. I don't mind because after I pick up the mail, I eat a treat. Two treats today since Freya decides not to come. We all make choices.
On the way back, I stop to get a drink in the stream by the roughed in road. That's the best place. Freya likes muddy places. She's a dirty girl and has to get hosed off at home. Better her than me.
Walking up the mountain is harder than going down. Even with a drink of water, I get tired. The road steepens, and my tongue hangs 'way out panting.
On the way back, I find Freya, and we go home together. See how happy we are? That's because it's dinnertime. Freya eats lying down. Me, I'm a standup guy.
After dinner, Freya and I sleep on our nest beds. That's the best part about walking the mountain road. All day we work hard being dogs, then come home, eat and rest.
Kinda like humans, huh?