"Freya, Heathcliff, are you ready?" Keith and I ask our dogs, praising them when they sit. "Wait. Look at me," we say with words, hand signals and further praise while putting food dishes on the floor in front of them. "Ok, have some."
During dinner, Heathcliff and Freya wait on their beds while we eat. They listen for sounds of leftovers being scraped onto plates and watch for the signal to come get their "share of the kill". With good training, they understand that all food comes from us, their pack leaders. And while alert and attentive, they remain calm and submissive. There is comfort in ritual, routine and rules.
This past Sunday, the first Sunday of Advent, Keith and I visited Rockfish Presbyterian Church in Nellysford. Arriving with little time to spare, we parked our car in the back lot and hurried towards the entrance, noting various graveyards from generations past nestled here and there around the church grounds. We were welcomed and immediately directed to the balcony, the main floor sanctuary being full. Along with several others seated in both the old balcony and new addition, we looked down at the church altar and choir. The formal setting contrasted with the congregation's relaxed discourse and casual dress.
Except for an unfamiliar tune for the doxology, the ritual of the service was routine. I knew the rules. There was the Advent wreath with four candles, three violet and one rose, and the symbolism of light versus dark. But light was not the word that interrupted my holiday hurries. "Wait," I heard again and again, bringing me to attention. Well, after all, it is Advent, I thought, and we're all waiting for Christmas. Then in my head, I saw the image of our sitting and watchful dogs.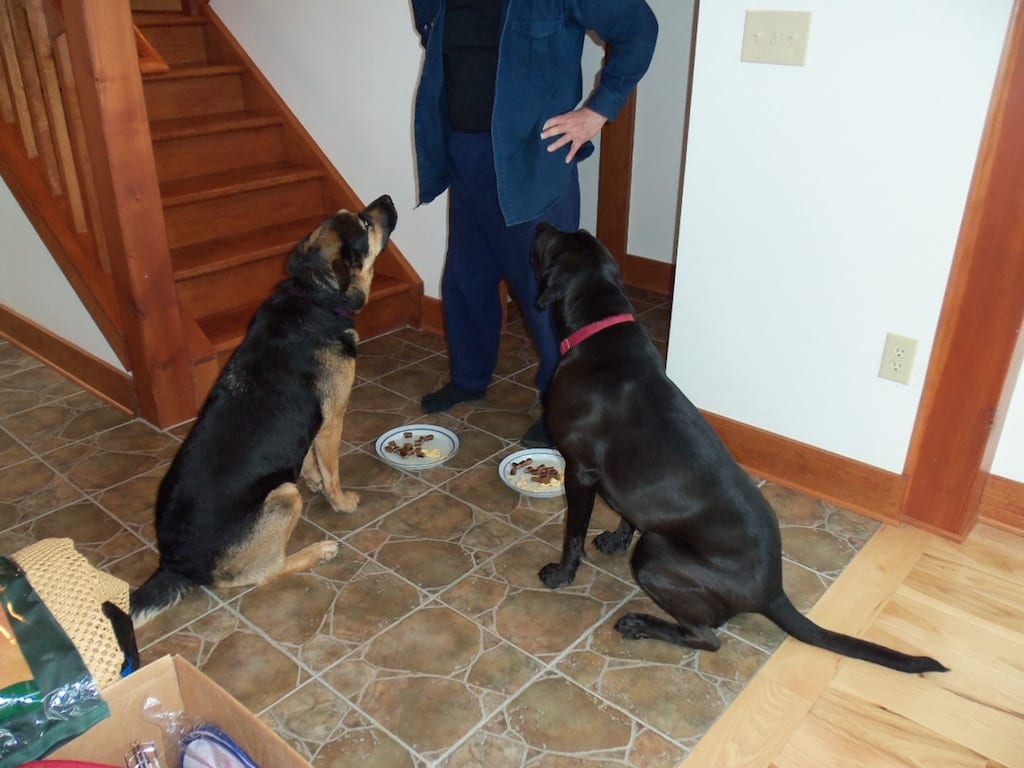 "Carole, are you ready? Wait."
This is where all my food comes from, I thought. "Look at me." This is where everything comes from. I bowed my head in humility, feeling overwhelmingly unworthy. "Ok, have some."
When I wait attentively, there is comfort in ritual, routine and rules, and grace.
What are you waiting for?
P.S. to Bev: Thank you for recommending Rachel Joyce's The Unlikely Pilgrimage of Harold Fry. Perhaps we all wait in our own way.