It rained last night here at Vanaprastha—more than I'd imagined while lying in bed and listening to that comforting sound. Early this morning, when I opened the door to walk our new puppy Cato, I heard the roar. The ravine's moss-covered, slow-trickle was now a roaring waterfall.
So much of what we imagined Easter would be like this year has surprised us. Instead of waving palm branches in church, Keith and I sent in this picture of us waving ferns in front of our house. Instead of reading at the lectern, I recorded the readings and uploaded them to my Google drive in a shared folder, for playback during the service. And instead of singing in the choir yesterday morning, we sang at home.
Yet nothing had changed. During Holy Week, we remembered the Last Supper on Maundy Thursday followed by Jesus' betrayal, trials, suffering, death on the cross, tomb burial, and resurrection. And we celebrated, though not necessarily in our usual ways.
These days, my 2020 resolution word seems apt.
Optimism—though it's hard when we must cancel family celebrations, Easter egg hunts, and social gatherings.
Optimism—though it's hard when surprisingly heavy rains cause mud-slides and rain-soaked leaves clog drains, washing out roads.
Optimism—though it's hard when things don't go the way we want them to, especially in times of illness, suffering, and death.
This morning, I remembered what a member of our faith community said after she and her husband lost their son: "We're grieving, of course. But his death gives us an opportunity to witness to our faith."
Yes, I'm grieving my mother. Yes, I'm praying for our children who live in northern Virginia, New York City, and Hong Kong—our granddaughter, too. Yes, I am optimistic, because I'm staying in the Easter story.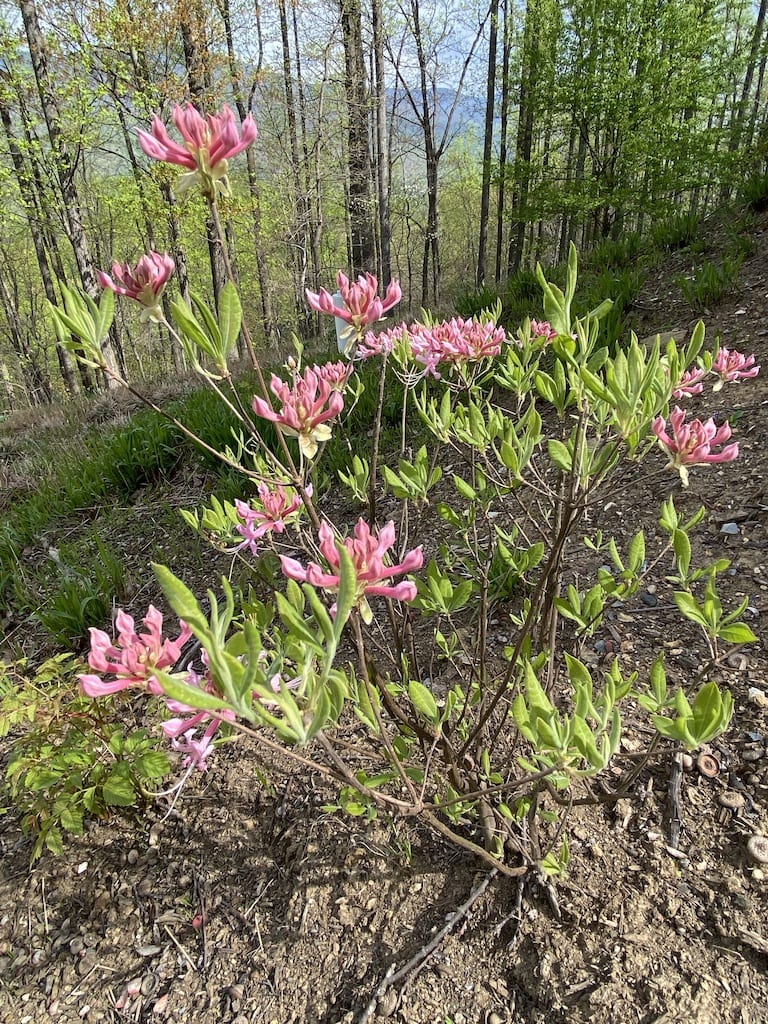 Easter means resurrection, which in nature abounds this time of year.
Take a look at this and more on YouTube: https://www.youtube.com/watch?v=D3fKzL-Slmc&feature=youtu.be