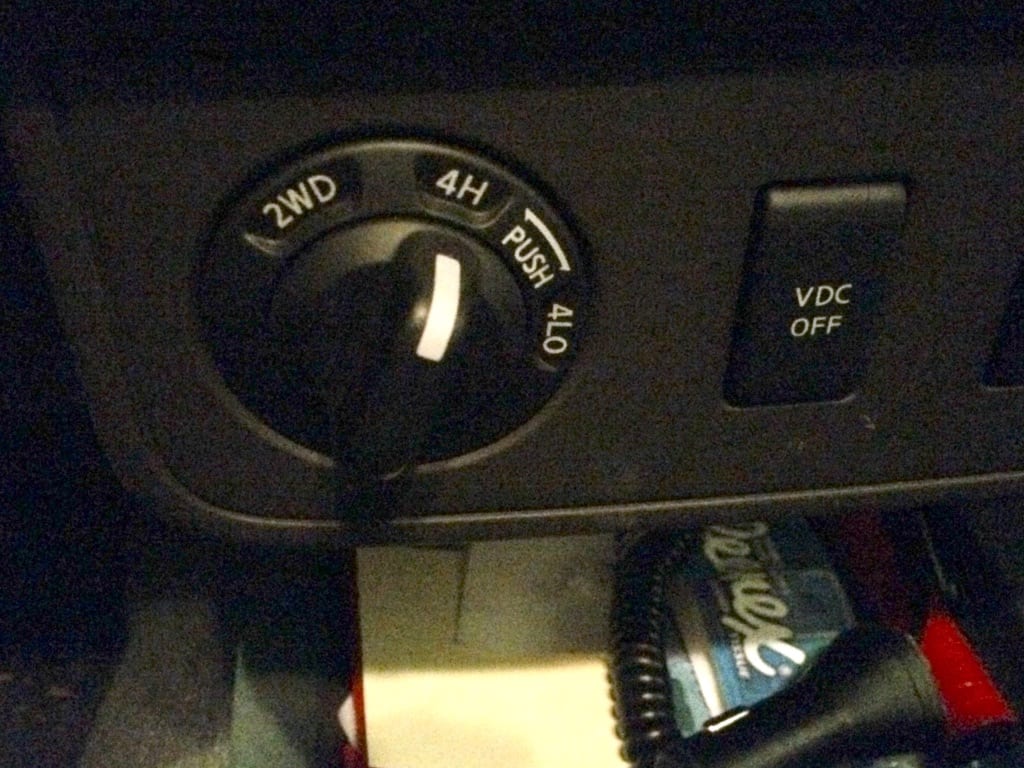 At the bottom of the mountain, I flipped the truck gear switch to the right—from 2WD to 4WD—pulled the parking brake, and ran across the access road to pick up the mail. When I climbed back into the cab, I noticed two new warning lights on the dash: 4Low and VDC off. Huh?
I always changed into 4WD before heading up the mountain road. But sometimes I flipped the switch while driving the access road. Had I flipped the switch to the right twice, and therefore into 4Low? Apparently.
So. How to get back into 4WD? I flipped the 2WD-4WD switch to the left and pushed the VDC button to turn it back on. Nothing.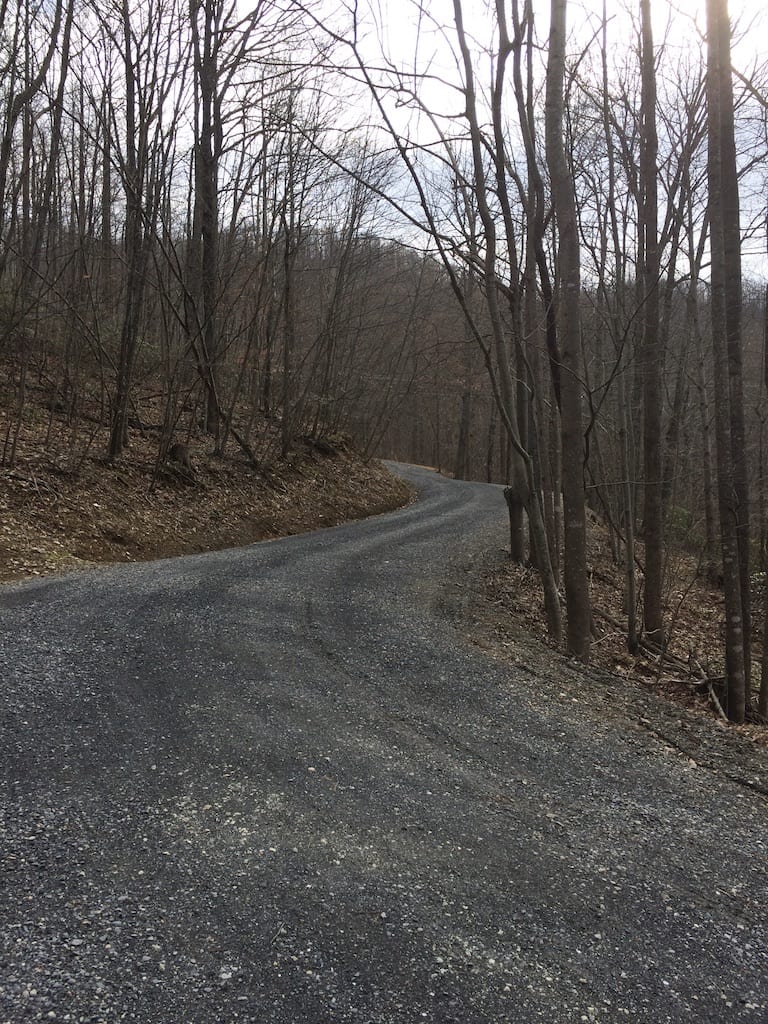 The truck was stuck in 4Low. I shifted into drive and, in constant prayer, crawled up the mountain. A neighbor, walking alongside the road, waved, and I waved back but didn't dare stop. After pulling into the garage, I breathed a sigh of relief.
"Thank you, Lord!"
I consulted the owner's manual. The Vehicle Dynamic Control section stated: "The VDC system is automatically reset to on when the ignition switch is placed in the off position then back to the on position." Nope.
An internet search turned up these discussion board answers to Wilmer's 2014 post: "My 4 wheel drive is stuck in 4 low."
BoholMark advised: "Drive in reverse as you switch back to 4Wheel high."
TransAm77 added: "If that doesn't work, try starting the truck put the transmission gear selector in neutral."
Brenda wrote: "Thank you! I tried everything and then I read your post to put it in neutral and then push the 2d button and it finally went out of low 4w drive. What a relief!!"
Yup.
Last Wednesday, while getting dressed to go out to lunch with Keith, I took my watch, rings, and earrings out of the bathroom drawer, as usual, and put them on the counter, none too carefully. I heard a "clink" sound of something dropping and found one pearl earring on the floor. I checked to see if everything else was there. Watch, earring, earring, engagement ring… My wedding ring was missing.
I searched the countertop and floor. Nothing. I checked the heating-ac vent and sink trap. Nope. On the verge of panic, my brain switched into 4Low.
"Drive in reverse," I said to myself. "If that doesn't work, try putting yourself in neutral."
I stepped back, put my brain in neutral, and prayed. My wedding ring couldn't have gone far, and it hadn't. I found the gold band hiding under a dental floss dispenser on top of my hand mirror.
What a relief!
"Thank you, Lord!"
Click to view this post on YouTube: https://www.youtube.com/watch?v=etw0HCYmQMU&feature=youtu.be