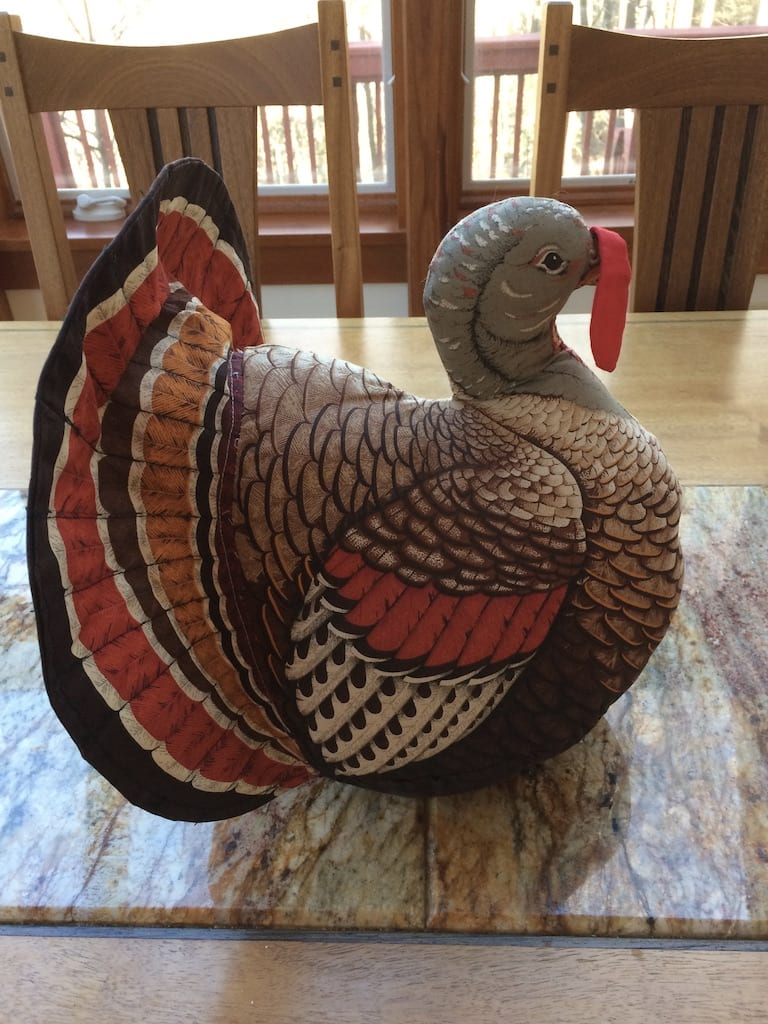 I stepped on the bathroom scale this morning and looked at the number. Ugh. With Thanksgiving three days away and Christmas and New Years ahead, I was already losing the battle between the turkey and the scale.
Like many women, I put on weight in my fifties. The first few pounds seemed okay, since most of my clothes still fit. But the next few weren't pretty, especially after my body rearranged itself.
When we moved to Vanaprastha, I set a goal to lose ten pounds but didn't make a serious effort until early last year when my hips, knees and feet "told" me they'd be happier carrying less weight. I decreased consumption of processed food, salt, sugar, and alcohol while increasing my mountain road walks. As the numbers recorded by the scale slipped downward, I felt better, more energetic, relaxed, and lighter on my feet—literally.
At the end of the year, I was within a pound of meeting my goal. Then my discipline slipped, and half the weight returned. I could offer several excuses, but the bottom line is the turkey won over the scale.
This morning, a well-known and loved Psalm of David, Psalm 23 (KJV), came to mind:
The Lord is my shepherd; I shall not want.
2 He maketh me to lie down in green pastures: he leadeth me beside the still waters.
3 He restoreth my soul: he leadeth me in the paths of righteousness for his name's sake.
4 Yea, though I walk through the valley of the shadow of death, I will fear no evil: for thou art with me; thy rod and thy staff they comfort me.
5 Thou preparest a table before me in the presence of mine enemies: thou anointest my head with oil; my cup runneth over.
6 Surely goodness and mercy shall follow me all the days of my life: and I will dwell in the house of the Lord forever.
The scale and the turkey. In verse 4, David says: "thy rod and thy staff they comfort me." With the Lord as our shepherd, the scale—like a shepherd's rod and staff—protects, guides, leads, and comforts us sheep. Verse 5 contains turkey images: a table prepared, a cup overflowing.
Amazing grace and mercy. Turkeys and scales are not enemies as I'd thought. Both are blessings.
Now, every time I sit at the table, no matter what meal is served, I want to think, "my cup runneth over." And every time I weigh myself, no matter what number comes up, I want to think, "thy rod and thy staff they comfort me." I'll slip and forget to be grateful sometimes. But with the Lord as my shepherd, I shall not want for grace or mercy.
Keith and I wish you a blessed Thanksgiving.
Click to view this post on YouTube: https://www.youtube.com/watch?v=XUyCE-Q9VnY&feature=youtu.be