This post on YouTube: https://www.youtube.com/watch?v=0y_JunZ-ZwQ&feature=youtu.be
I parked at a rest stop about two hours from home and an hour away from the care facility where my 96-year-old mother lives. Before heading back to the highway, I checked my phone for messages. There was an email from Uncle George:
"My brother, your uncle Guy, died yesterday… He died peacefully." While driving, I thought of the ten children in my father's family, the five oldest now passed on and the five younger siblings who remain.
After lunch at the care center, Mother and I looked at old photographs. She spoke about the veterans in my father's family. "Four served in World War II," she said and named them in birth order: "Louise was a nurse; Harold was an engineer on the B24's; your father trained as a forward observer; and Guy served in the Philippines."
Mother chortled. "Louise outranked them all." Then she paused. "Not everyone went to war. Your uncle Glenn stayed home to farm as did my brothers."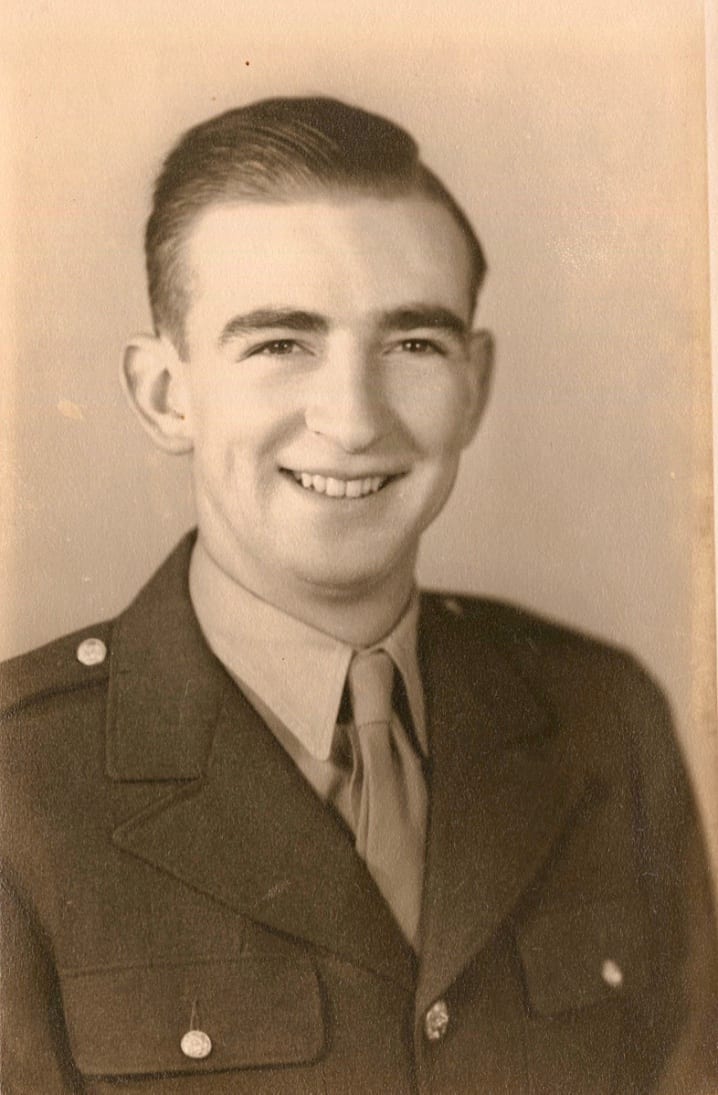 Oh, they were young, I thought as we looked at their pictures. Here's my father in January 1943. He had just turned 19.
Though the war had ended when my parents married on November 28, 1945, my father was still in uniform. After out-processing, he completed his education, pursued a career in medicine, and lived to celebrate his fiftieth wedding anniversary. This Thanksgiving would have been seventy-four.
Like my father and all of his siblings who served, Uncle Guy came home, married, had children, and pursued his calling. His took him back to the Philippines as a missionary.
Today, November 11th is Veterans Day, originally known as Armistice Day, which marked the end of World War I. On this federal holiday, renamed in 1954, we honor our military veterans, those who returned and those whose ultimate sacrifice we remember on Memorial Day. In church yesterday, Pastor asked the veterans in our congregation to stand, and several men and women stood.
Pastor also noted that November 10th is the birthday of the United States Marine Corps—the 244th birthday. So today, I play "Semper Fidelis" written by John Philip Sousa in 1888 and adopted as the official march of the United States Marine Corps. I remember the men and women who stood in church yesterday and those who are no longer standing: my father, Aunt Louise, Uncle Harold, and Uncle Guy.
Semper Fidelis. Always Faithful. To God, our families, our missions.