To listen to or view this illustrated post on YouTube, click this link: https://www.youtube.com/watch?v=OMjMB2W2IAA&feature=youtu.be
"How did you begin to write?" asked a high school freshman I'll call Mary. We sat across from one another in the lounge at WriterHouse in Charlottesville. I had agreed to Mary's interview, part of a course assignment for her career class. In an introductory email, she'd told me about her interest in art therapy and her plan to interview artists, dancers, writers, and actors and learn how art impacted their lives and others'.
Mary looked up from her laptop. "I mean, did you always know you wanted to be a writer? Did you write when you were young?"
"I never thought about being a writer when I was young, though of course I wrote stories for school. The first story I remember writing was a fantasy about peas that came alive." Mary and I laughed.
"As a teenager, I wrote some very bad poetry—you know, ode to a dead school bus, adolescent angst and all that." I chuckled.
"In college, I found my calling as a teacher and throughout my teaching career wrote technical articles. It wasn't until retirement that I discovered narrative nonfiction. Now, I write to figure out what I'm thinking, as Joan Didion said, and to share my thoughts with others."
After the interview, I thought about Mary's questions and looked up Didion's exact words: "I write entirely to find out what I'm thinking, what I'm looking at, what I see and what it means. What I want and what I fear." Though a little fearful about what I'd find, I searched through albums, memory boxes and files and discovered this folder: My Writing. Among the pictures and artifacts was the pea people story I'd written in third grade, sort of a Jack-and-the-Beanstalk fairytale I called The Pea Family.
The story went like this:
Once upon a time there lived a little boy. The boy grew peas. One day he made a liquid. He poured the liquid on some peas. The peas got up and started to work. The little boy was overjoyed, because the peas did not have to eat at all. The peas had peas inside of them, only when the peas inside got rotten they would die. The boy got very famous for alive peas. The news was spread around that peas were actually alive. As the years went by the boy grew. The young man was making more and more liquid. Then the man was president of the pea people and the pea factory that make pea liquid. Then the pea people were more famous than the human beings. Then the liquid center went on strike, and never went off strike "so here we are all human beings."
Reading the story now, I think about Simon the Sorcerer in Acts chapter 8. His sorcery had made him famous until one day he heard the good news of the kingdom of God, believed, and was baptized. When he saw the apostles laying hands on people so they could receive the Holy Spirit, Simon offered money to buy the amazing gift. Peter rebuked him for his sin, and Simon fearfully repented.
So, here we are all human beings, wanting to be famous, wanting to be gods, wanting to buy our way into heaven.
Did my younger self know this without knowing? That question gave me the courage to face my writing during the tumultuous adolescent years. As I feared, the folder contained several pieces of very bad poetry. Then this:
Reading my poem now, I think about Jeremiah 29:11—"For I know the plans I have for you," declares the Lord, "plans to prosper you and not to harm you, plans to give you hope and a future. What plans and where, how, why, which—in faith, all good questions.
So, here we are, all human beings, wanting to know God's plan for us.
The day after the interview, I received a lovely thank you email from Mary. I wrote in response, "I was honored to participate in your project and am delighted you found the interview fruitful." In truth, the student had guided the teacher.
What did I learn?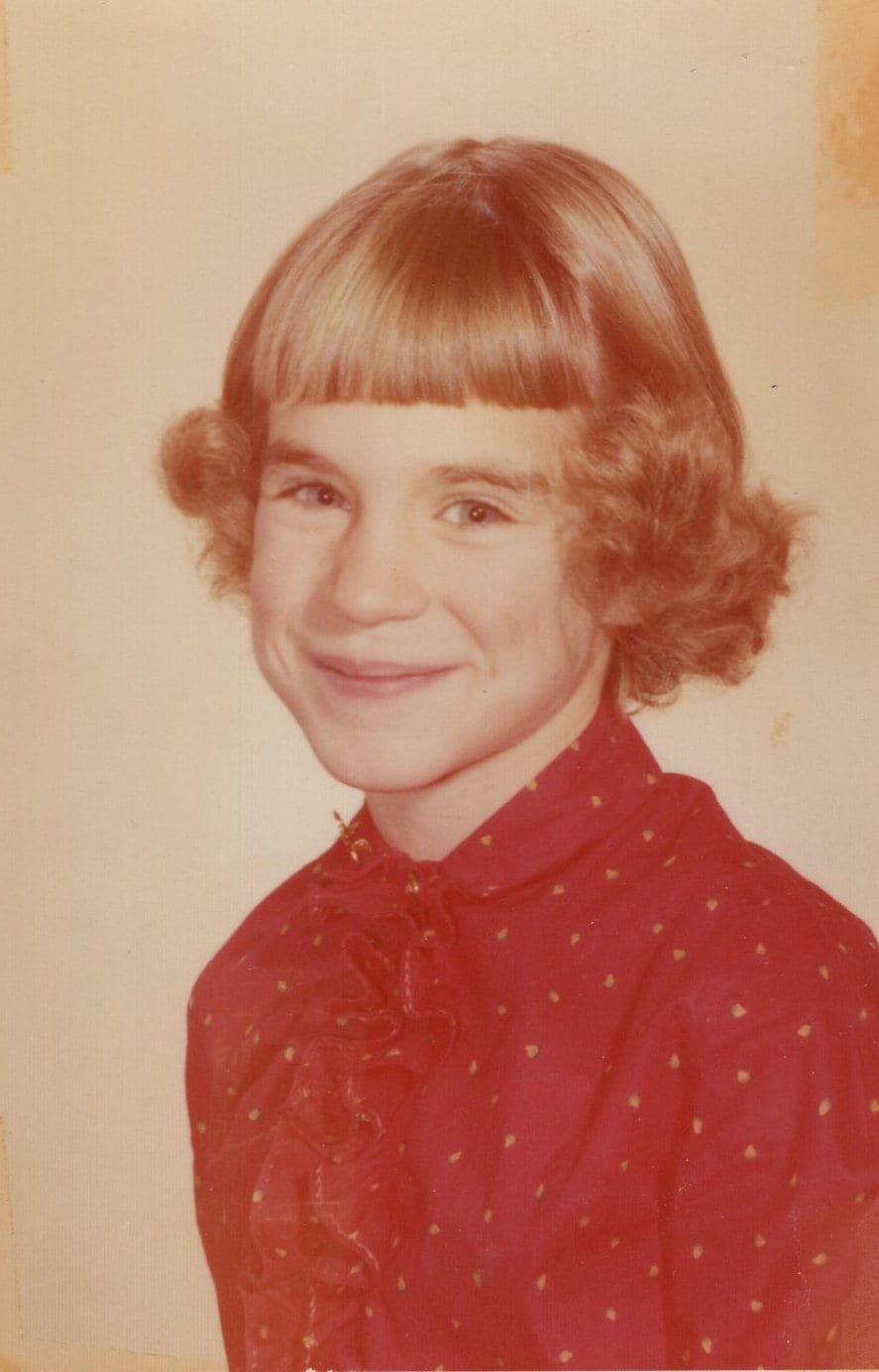 When I was young, I didn't know I wanted to be a writer.
Or maybe I did.