It started early this summer. Some of the drop-down features on our online banking site caused the dreaded rainbow ball to spin and a few, rarely-used features didn't show on my laptop screen. I used Keith's desktop to do what I needed to do and worked around the rest.
In mid-July, Twitter launched a new look, which worked fine on my iPhone and iPad, but my four-year old MacBook Pro would not load Twitter properly. Spin, spin, spin. Then in late August, Instagram gave error statements whenever I clicked the heart-like, again only on my laptop.
I broke down and cleared my browsing history and cookies. After rebooting and logging in, Instagram became fully functional again, but Twitter still wouldn't load. This time the work around involved using my phone rather than my laptop, which is actually a good strategy for both social media sites.
Still, I knew something was wrong.
I regularly update my iPhone and iPad—my laptop's applications, too, when prompted. Sometimes it takes considerable time and bandwidth, especially iPhone updates for some reason. So, I usually do updates when connected to a faster network than we currently have at home.
Then last Wednesday, a colleague emailed me a 321KB pdf to review. No matter what I did, the file would not download. I headed to the Mac store in town.
"Your laptop is still good, but the operating system is outdated and no longer supported," the tech guy said. My MacBook Pro was running the original Yosemite OS X 10.10. Not wanting to take the time or bandwidth, I'd ignored the new operating systems as they were released: El Capitan (10.11) in June 2015, Sierra (10.12) in June 2016, High Sierra (10.13) in June 2017 and Mojave (10.14) in June 2018. As a former Windows user, I figured any operating system would be supported for several years, like Windows 95 had. And I feared I'd lose all functionality if I installed a new system—but almost did by not updating.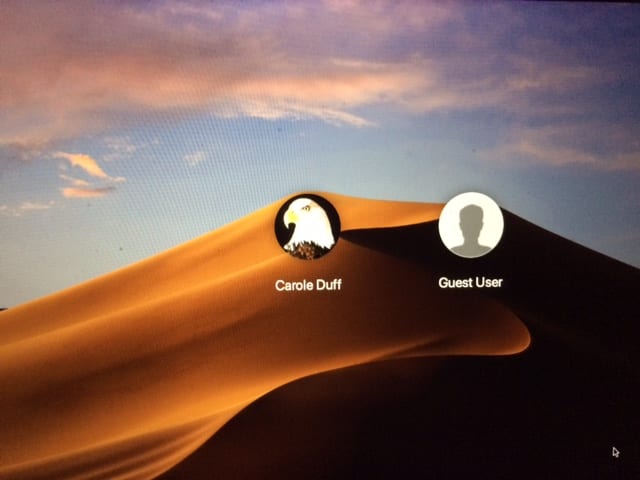 Since there wasn't a choice, I backed up my files then downloaded and installed Mojave that evening. The next morning—it took all night on our network—I updated apps and checked the functionality on my usual sites. Gmail, Instagram, Twitter, Facebook, and online banking sites. All okay. Whew!
It's easy for me to think that technology is the most important thing in life, especially when it's crashing. Most often, technology is the method I use to stay in touch. But this incident got me thinking about what I should be updating regularly, besides my devices' operating systems and apps.
Face-to-face applications using the time and bandwidth—energy I've been given—for family, friends, neighbors, community, and mission.
After I've updated my fundamental operating system: Faith.
What do you update regularly?