My daughter Jessica and I amble along the road toward The Peak in western Hong Kong. It's the rainy season—warm, humid, misty, and foggy. Welcome breezes cool us and ward off bugs, though we sprayed our exposed skin with repellent before starting out.
There are other walkers like us—young and old—and runners on this weekday morning, but it's not crowded. Dogs, large and small, greet us on leash and off, as long as owners obey posted rules. Jessica chose the less challenging route for us today as I'm recovering from jetlag. I appreciate the leisurely walk after the long flight from the U.S. And the tram was not an option, since it's closed for renovation.
Along the path, we stop to view the city and harbor below. We inspect spider orbs and flowers—rhododendron, camellia, orchids. Though minutes from the densely populated urban center, all we hear are bird-calls—perhaps a whistling thrush—and the sound of streams, waterfalls, and wind. No wonder The Peak has long attracted tourists and wealthy residents. Properties are among the most expensive in the world.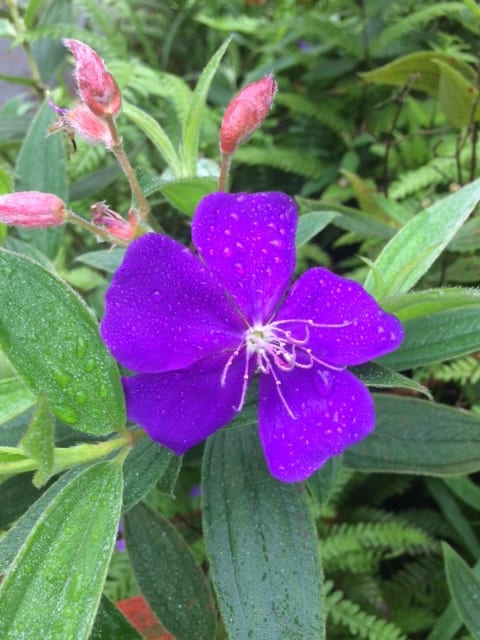 As we walk along, I appreciate why someone would want to live here.
But this place is not home for me.
Keith has said that people, if they have a choice, select a place to live based on one predominant factor of three: geography, family/friends, or mission. I am mission-driven, so the latter was the main reason why I stayed to work in Texas then moved to Baltimore. Marriage to Keith and our retirement to writing, which we call "re-missioning," gave us the opportunity to choose the Blue Ridge Mountains' beautiful geography. If we outlive Vanaprastha, our forest-dwelling time, we might decide to relocate near family.
Different stages of life. Different decision factors.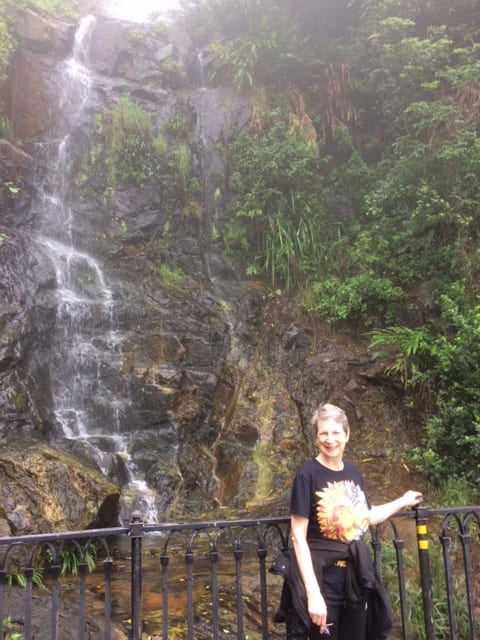 The evening of our walk, Jessica's brother/my son David, arrives from the States. He's flown in to attend his niece's birthday celebration—Jessica's daughter, my granddaughter. The next morning, we three walk the shorter, more challenging path up The Peak. I huff along, happy to be able to keep up with my children, though I suspect they are holding back for my sake. I love being with them and enjoy being a tourist in this beautiful place.
And yet I look forward to returning home to Vanaprastha, to Keith and our dogs.
What factor determines your home choice?