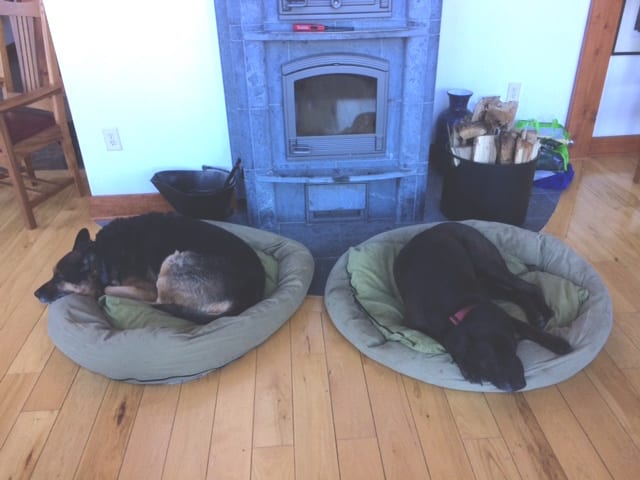 As high winds ushered in last night's cold front, Heathcliff huddled in his nest bed. He fears the sound of wind, beating against the house and knocking down patio furniture. This morning, the temperature outside registered in the low teens, zero with the wind chill factored in. Both Freya and Heathcliff curled up next to the warm stove. When we walked the mountain road, I was afraid of brain freeze.
Fear is the mind-killer.

This week, another guest blog of mine, featuring turtles and Heathcliff, pictured here with a baby water turtle we found a few years ago. The post went live early this morning on the Brevity Blog site. Many thanks to Brevity editor Dinty W. Moore for publishing my piece, "Of Turtles and Fear: A Writer Faces the Mind-Killer."
I hope you enjoy it. If you feel so inclined, please comment and share.