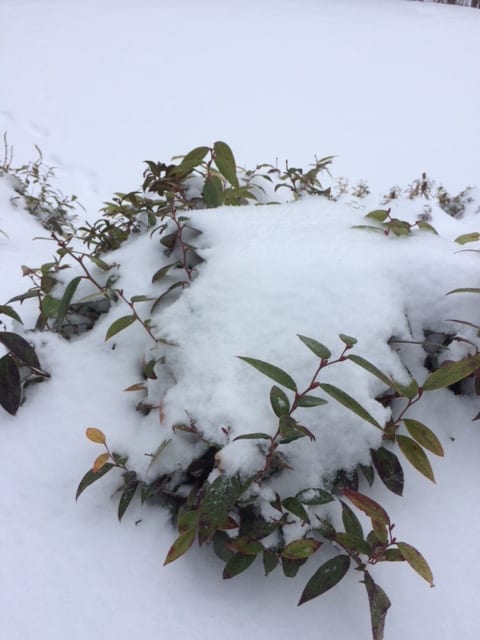 Winter storm Gia arrived this past weekend, starting late Saturday afternoon. Early Sunday morning, we woke to a wonderland covered with sleet.
Outside snow and ice
Tucked in warm by the fireplace
A good day to write.
Today, as we dig out from the storm, I share another guest post of mine that went live yesterday on The Perennial Gen site: https://theperennialgen.com/what-creativity-feels-like-%EF%BB%BF/. As noted, the piece was excerpted and adapted from my faith memoir in progress—a bit of a sneak peek that focuses on The Perennial Gen's theme for January: Creativity.
Please read, share, and/or leave a comment on The Perennial Gen site, and check out other posts. Again, my thanks to Michelle Van Loon and Amanda Cleary Eastep for providing a place for writers of faith who are "growing deeper roots in the dirt and light of midlife."