Saturday late afternoon, my husband and I walked up a friend's driveway dodging Happy Birthday balloons floating from planters and trees. Her celebration marked another decade, a good reason to throw a party, which she and her husband loved to do. We attended the Fourth of July bash and enjoyed ourselves even though we didn't know anyone well, and most not at all. This party would be the same.
"Hi, welcome," said our hostess, a birthday girl crown on her head and boa with pink and turquoise feathers around her neck. She hugged us both as we wished her a happy birthday. "So glad you came. Drinks in the kitchen or in the coolers on the porch. Help yourselves."
My husband wandered towards the porch. Donning my party face, I poured myself a glass of sangria over ice and introduced myself to a woman standing in the kitchen.
Theo Decker, the narrator in Donna Tartt's The Goldfinch, found himself at a party where he didn't know many people. "The trick was to address yourself to the projection, the fantasy self – the connoisseur, the discerning bon vivant – as opposed to the insecure person actually standing in front of you," he confided.
Granted the Dickensian characters in Tartt's novel tended to wear masks of deception like artful dodgers. "We are so accustomed to disguise ourselves to others, that in the end, we become disguised to ourselves," Tartt quoted seventeenth century French author François de La Rochefoucauld.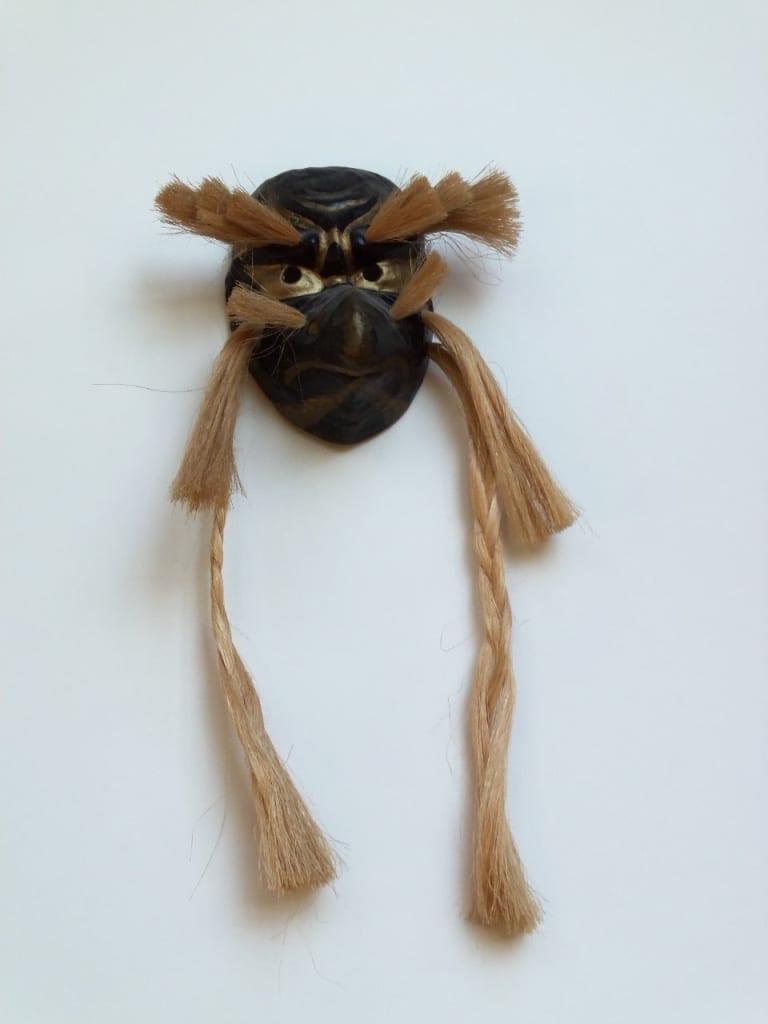 For me, the trick was to become a merry bon vivant, to disguise the shy person in me, and to appeal to the better part of the person in front of me. A scary mask, like the one I have in my living room, is as unattractive as the face of insecurity.
In Mere Christianity, C. S. Lewis wrote, "People are often worried. They are told they ought to love God. They cannot find any such feeling in themselves. What are they to do? The answer is the same as before. Act as if you did. Do not sit trying to manufacture feelings. Ask yourself, 'If I were sure that I loved God, what would I do?' When you have found the answer, go and do it."
Love God and love your neighbor. I act like I enjoy meeting people and am having a good time, and then I do.
"Thank you so much for inviting us," I said to our hostess when we left three hours later. "Happy birthday. We had a great time."
"I love you guys," she whispered in my ear as we hugged goodbye.
"We love you, too," I said, no disguise.