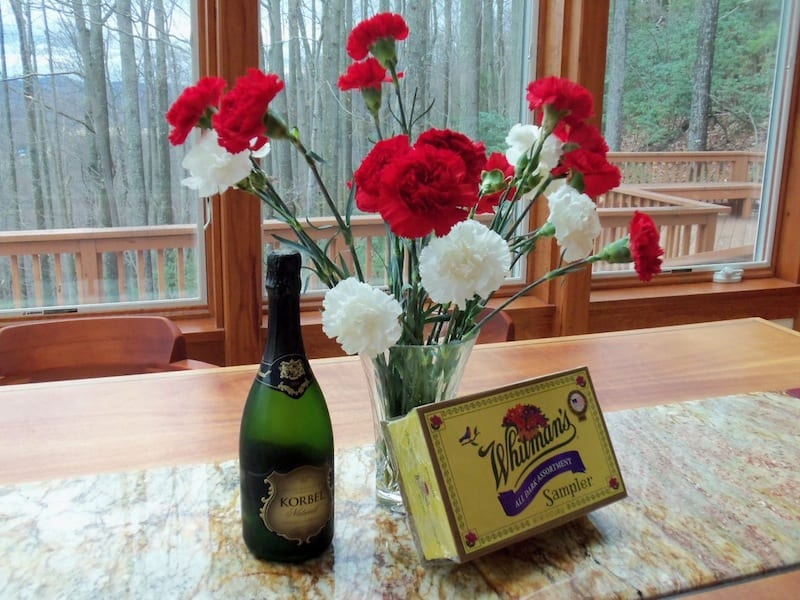 After church and lunch yesterday, Keith and I went grocery shopping. Keith pushed the cart into the produce section while I consulted my list. "Do you want some fruit?" I asked.
"Um, sure," Keith said, distracted as he looked towards the floral department. The cart took a detour. "Do you want some flowers?" Keith asked. Flowers were not on my grocery list, but our cart sported packs of red and white carnations.
"And what about a Whitman's sampler, would you like that, too?" Keith placed the box of chocolates – also not on my list – next to the carnations in our cart.
"Champagne – we'll need champagne for New Years Eve, maybe two bottles in case someone stops by."
Spirits, missing from my list of practicalities – had I lost the Christmas spirit already?
During Sunday's service, Pastor Tim Bohlmann of Bethany Lutheran Church spoke about the reality that descends as the Christmas spirit fades and referenced Matthew 2:13-23 in his message. After paying homage to the Christ child, the Magi realized that in sending them to find the child, Herod planned not to honor but to do harm. He had deceived the Three Kings. When the Kings left by-passing Herod on their way home, Joseph had a dream warning him of danger, then awoke and detoured his family to Egypt, an unsettling change of plans. In his fury because the Magi outwitted him, Herod ordered killed all children two and under living in and around Bethlehem. The prophecy fulfilled caused much "weeping and great mourning…"
These events were not on people's Christmas lists.
Chocolate samplers contain a range of flavors; all look good but some deceive – oh, please, not the "Life's a box of chocolates" line! Like the aftereffects of too much champagne, reality can change pleasant spirits into headaches and unsettled stomachs. And flowers fade and die like all living things. As Pastor Tim reminded us, some will not be here this time next year; and we will weep and mourn especially for the children.
These events will not be on our New Year's lists.
This Tuesday evening, Keith and I will welcome the New Year by sampling chocolates, sipping champagne and smelling carnations. Then we'll eat the fruit Keith chose, tangerines – many sweet but a few sour and mealy, some easy to peel and others difficult, most fresh but one rotten.
That's the reality on God's list.
Happy New Year!