Notes from Vanaprastha:
Reflections on Faith, Nature, and Writing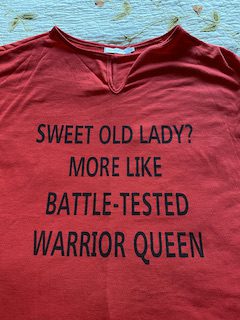 Pursuing the Perennial Tradition: Participation
"It's a late birthday gift," Keith said as he handed me this bright-red shirt, a good gift for someone pursing the Perennial tradition. Cato and I had just returned from our walk down the mountain to retrieve the mail, including the package. Sweet Old Lady? More...